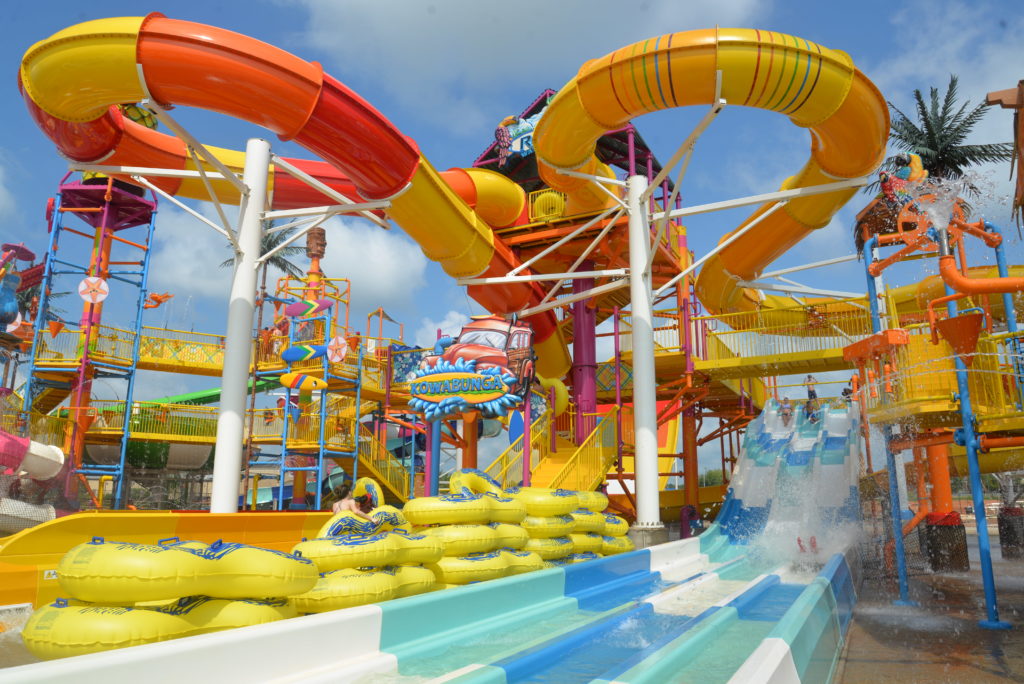 If FUN IN THE SUN…
sounds like a great everyday job then you've come to the right place – at Rigby's Water World fun is our focus for both our guests and employees! Working on our seasonal team allows you to take home great souvenirs: leadership & team building skills, lifetime friendships, and of course a paycheck!
Keep reading for a list of our positions, short job description, incentives AND both the application and submission process!
All candidates must be at least 16 years old and good at interacting with general public, outgoing, capable of enforcing policies and park rules consistently and constantly, responsible, and be able be a team player!
Check our all of the fun seasonal options we have below along with some additional details about each position: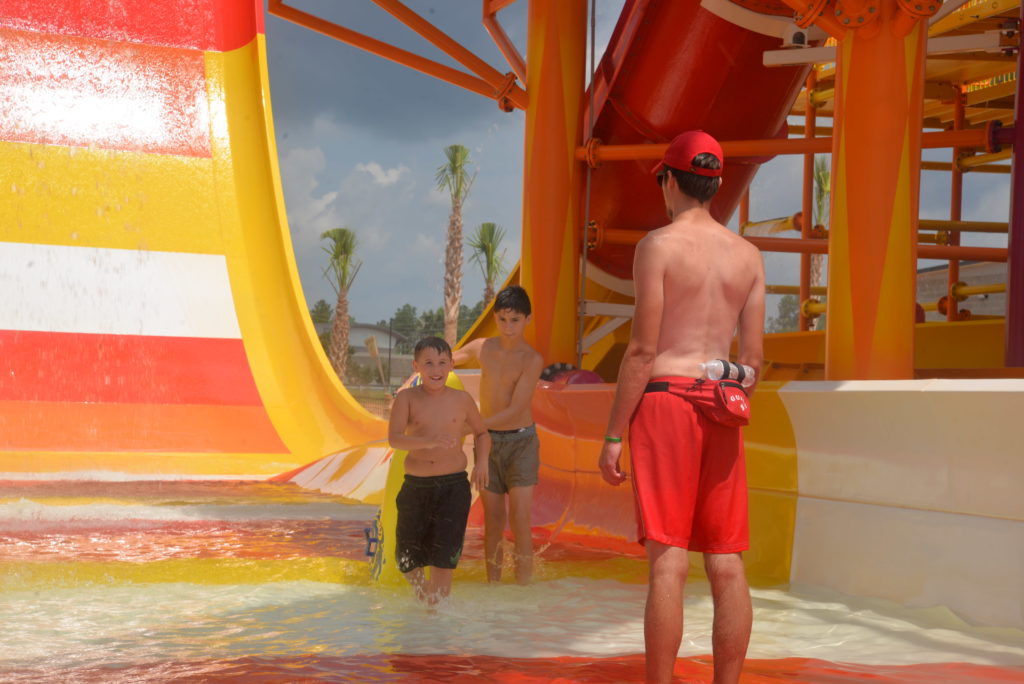 Lifeguards
80+ positions available
Lifeguards are responsible for the safety of all patrons at our facility by preventing and responding to emergencies while providing excellent customer service.

Monitor & assist guests in the park
Enforce park rules
Respond to emergencies
Assist with facility maintenance
Maintain knowledge and skills of a professional lifeguard at all times

Applicants must have a current lifeguard certification, but if you aren't certified, no worries! We conduct certification courses for qualified staff.
Slide Attendant
40+ positions available
Slide Attendants are an extension of our safety team and oversee the safety of guests by monitoring slide attractions to prevent accidents while providing excellent customer service.

Enforcing park rules
Controlling slide dispatch
Monitoring interactive play features
Assist with facility maintenance

Applicants are NOT required to obtain a certification, but are very involved with reinforcing safety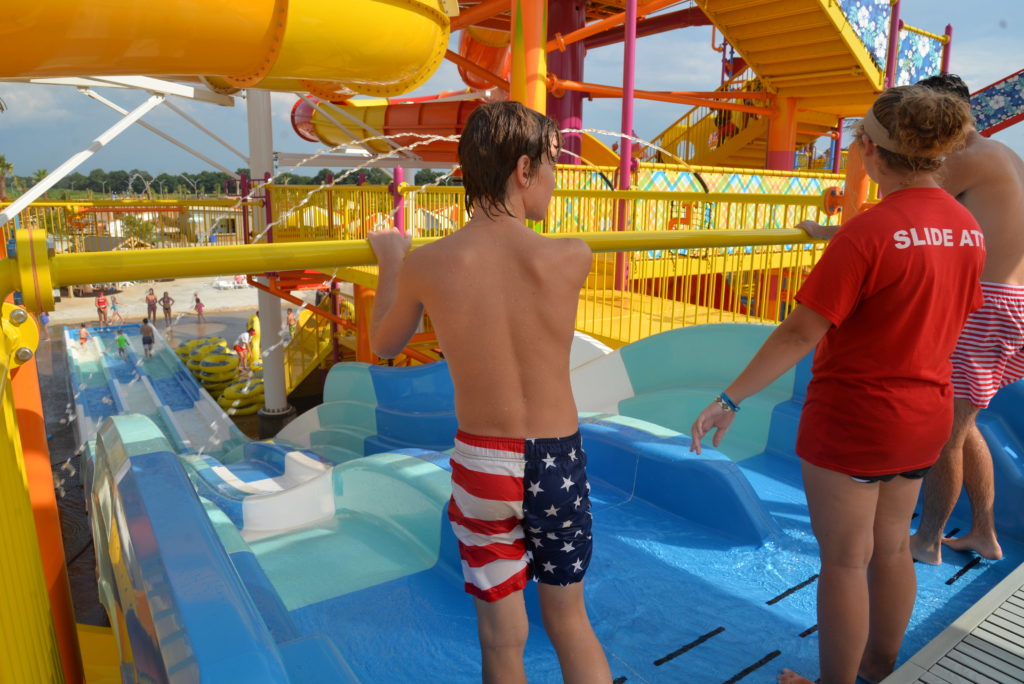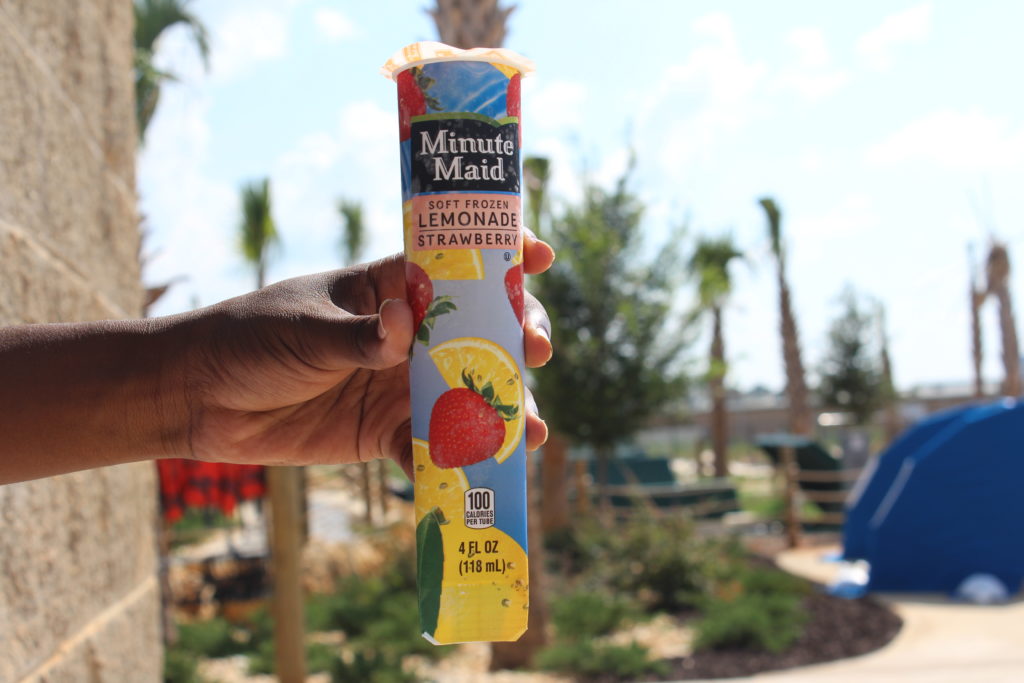 Food & Beverage (Concessions)
30+ positions available
Concessions staff will offer visitors fast, friendly, and accurate food service

Processing food orders
Prepare meals
Maintain a clean and safe work area
Ensure quality guest service experience
Guest Services
20+ positions available
The Guest Services team will work in several areas while providing exceptional customer service

Process ticket transactions
Assist guests with locker rentals
Monitor entry and exit turnstiles
Selling retail in the gift shop
Assist with facility maintenance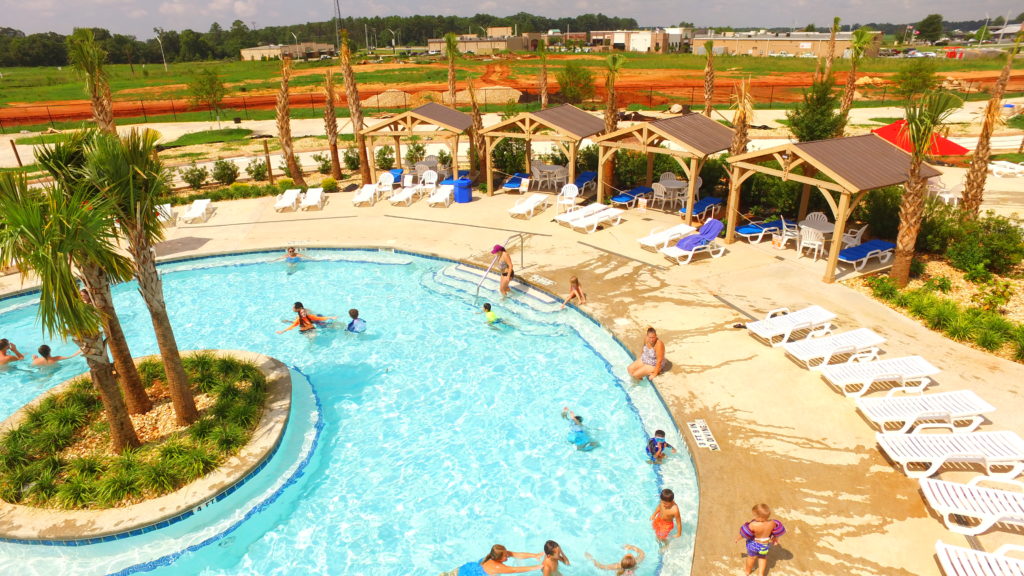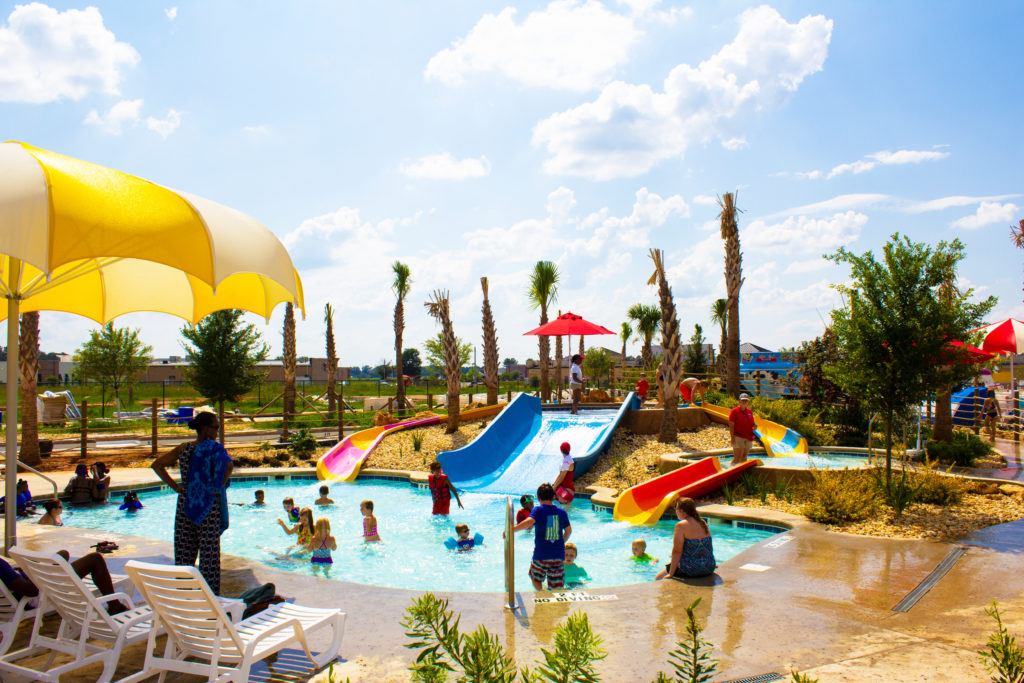 Aquatic Maintenance
10+ positions available
Aquatic Maintenance staff are responsible for facility and pool maintenance

Respond to spills and contaminants
Handle chemicals to maintain water chemistry
Monitor pool and filter cleanliness
Maintain accurate records of pools
Must be able to safely use tools and equipment (pressure washer, shovel, broom, pool vacuum, etc.)
Come experience all that Rigby's Water World has to offer:
Fast paced; exciting work environment
Leadership opportunities
Team member discounts for Rigby's Water World AND Entertainment Complex
Flexible scheduling
Exclusive employee socials
Reputable reference for future careers
MAKE FRIENDS AND HAVE FUN!
Please apply by completing the steps below:
Complete the fillable "Application for Employment" below

Lifeguard Applicants: Please attach any current or previous certifications
Make sure to list the specific position(s) you are interested in

Submit your completed application (resumes & references are welcome)

Email to rigbyswaterworld@rigbysec.com
Turn in to the front desk at Rigby's Entertainment Complex
We look forward to receiving your application! Please contact rigbyswaterworld@rigbysec.com or 478-287-6465 with any Water World employment questions!